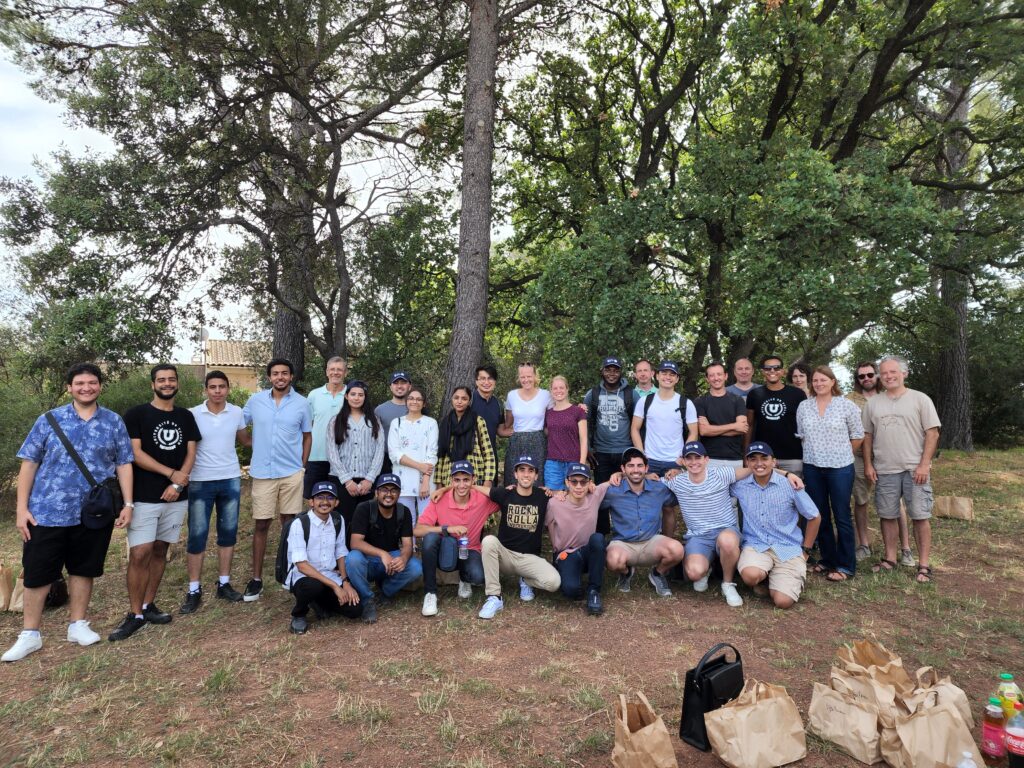 For this second year of the EMJMD MIR, we welcome 22 students, 21 EMJMD scholarship holders and 1 self-financed student, from 13 different countries: Austria, Bangladesh, Colombia, Egypt, Germany, India, Indonesia, Nigeria, Pakistan, Spain, Thailand, Turkey and the United States of America.
Similarly to last year, the students attended the Welcome day on which they met the coordinating office team and shared a picnic offered by the EMJMD MIR with some of their UTLN professors and 3 students from intake 1. Afterwards, they participated in a two-week induction period which included visits to some the University's laboratories (COSMER, LIS and MIO), an introduction to the Robot Club Toulon (RCT), to French language and culture, and also this year, level-up courses in programming language, control theory, mathematics, embeded systems and mechanics.
The EMJMD MIR classes officially start today, we wish our 2nd intake students a great academic start!