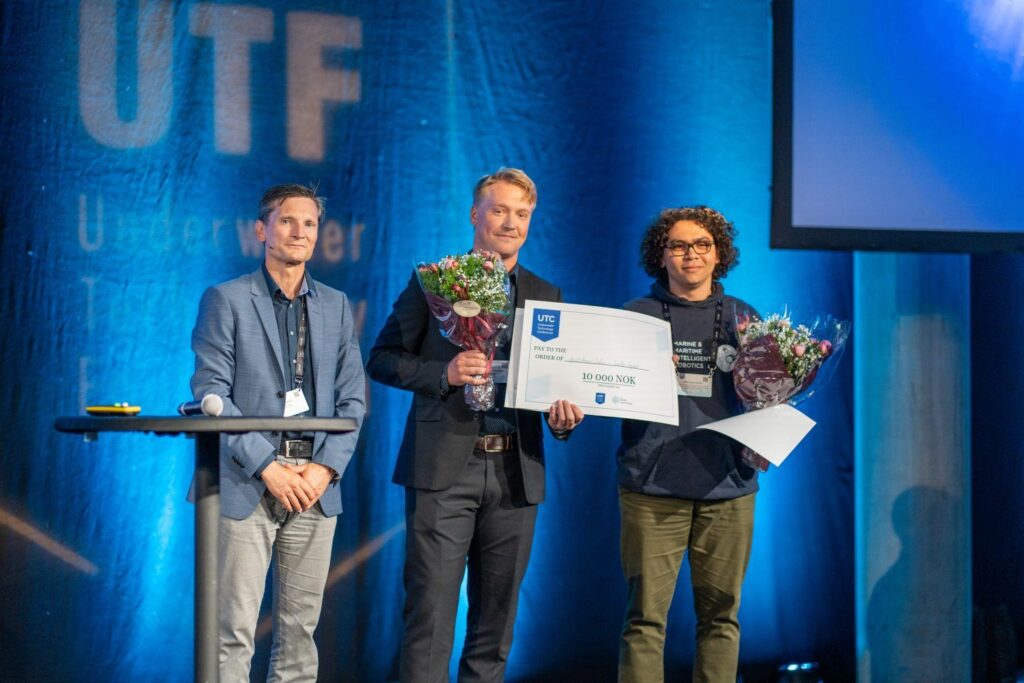 Abdelrahman Ibrahim, MIR student from Intake 1, presented his master thesis work at the Underwater Technology Conference "UTC" in Bergen, held between June 13th-15th, 2023 and was granted the "Best student presentation award". He has also received highly positive feedback on his work and presentation from numerous companies and attendees. His thesis abstract is available below.
Abdelrahman Ibrahim received the B.Sc. degree in Mechanical Engineering from Nile University, Giza, Egypt, in 2020. He is currently an Erasmus Mundus Joint Master's degree scholar in Marine and Maritime Intelligent Robotics (MIR), with a specialization in Safe Autonomous subsea operations between Université de Toulon in France (UTLN) and Norwegian University of Science and Technology (NTNU) in Norway. In November 2023, he will start a CLEAR-Doc PhD contract on "Formal verification of neural ODE for safety evaluation in autonomous vehicles" at Université Gustave Eiffel.
We congratulate him on his success!