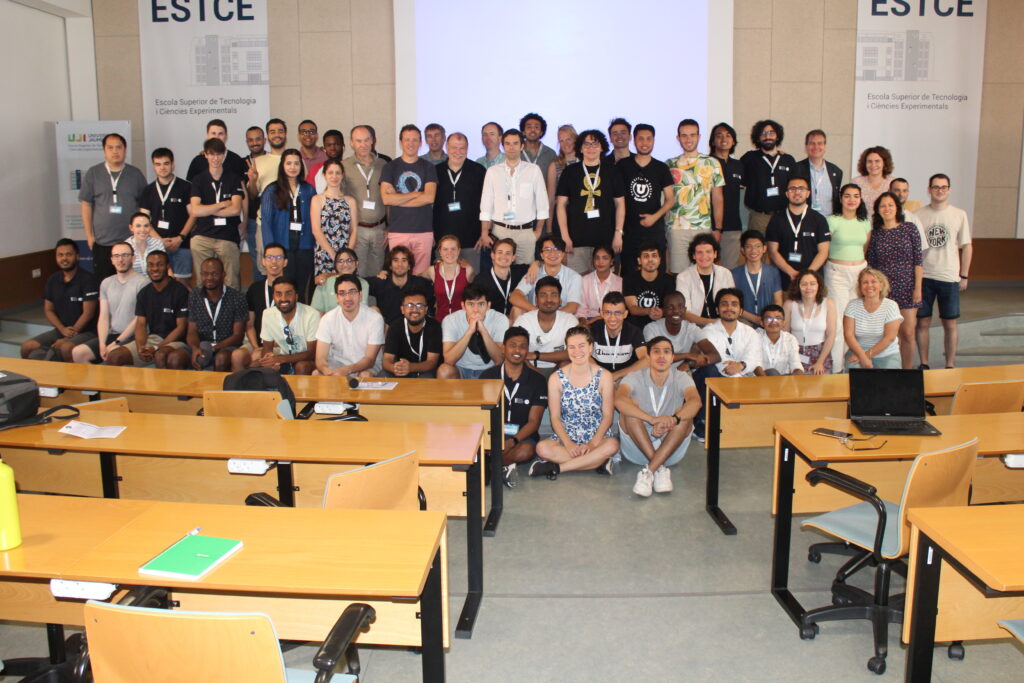 This year's MIR Symposium and Robotics Championship was organized by Universitat Jaume I, in Castellón de la Plana, Spain, from June 20 to 22, 2023.
This 2nd edition of the annual MIR Symposium was organized in conjunction with the 10th edition of the International Marine Technology Workshop – MARTECH2023 (UJI, June 19-20, 2023).
Both events were organized in the School of Technology and Experimental Sciences (ESTCE) and by general chairs, R Marín and PJ Sanz with the help of the entire team of the Interactive and Robotic Systems – IRS Lab. The symposium began on the last day of the MarTech conference, attracting a wide range of professionals on its first day.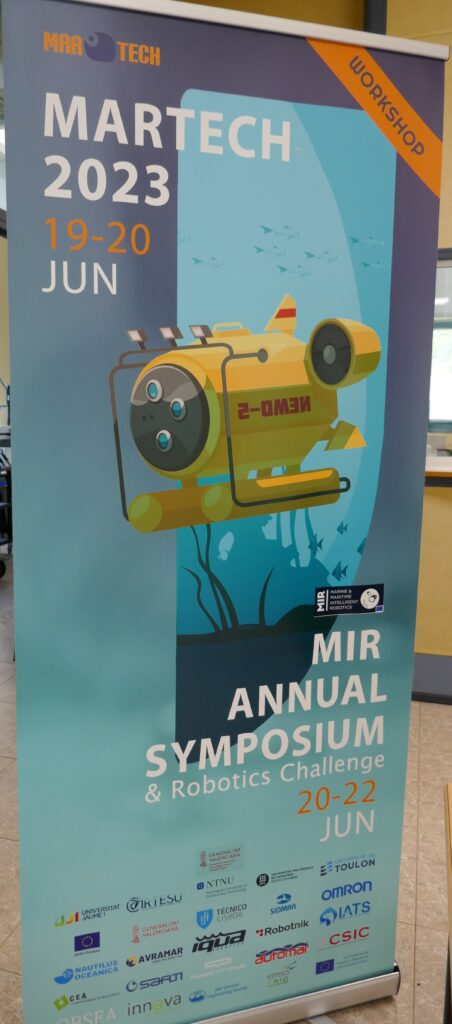 The Openning Ceremony, hosted at the Aula Magna of ESTCE (School of Technology and Experimental Sciences), had the participation of Deputy Vice-Rector for Studies and Lifelong Training (MJ Aramburu), in addition to the MIR director (R Marxer), and UJI local coordinator (PJ Sanz), among others.
Over the 3-day event, MIR students, MIR team members and partners came together to share their scientific knowledge and experiences, develop their professional network and opportunities, and participate in the robotics challenge, all in a welcoming and supportive atmosphere.
The Robotics Challenge included a tutorial, and continuous teamwork, using the equipment and resources available in the CIRTESU Laboratory (Centro de Investigación en Robótica y Tecnología Subacuática).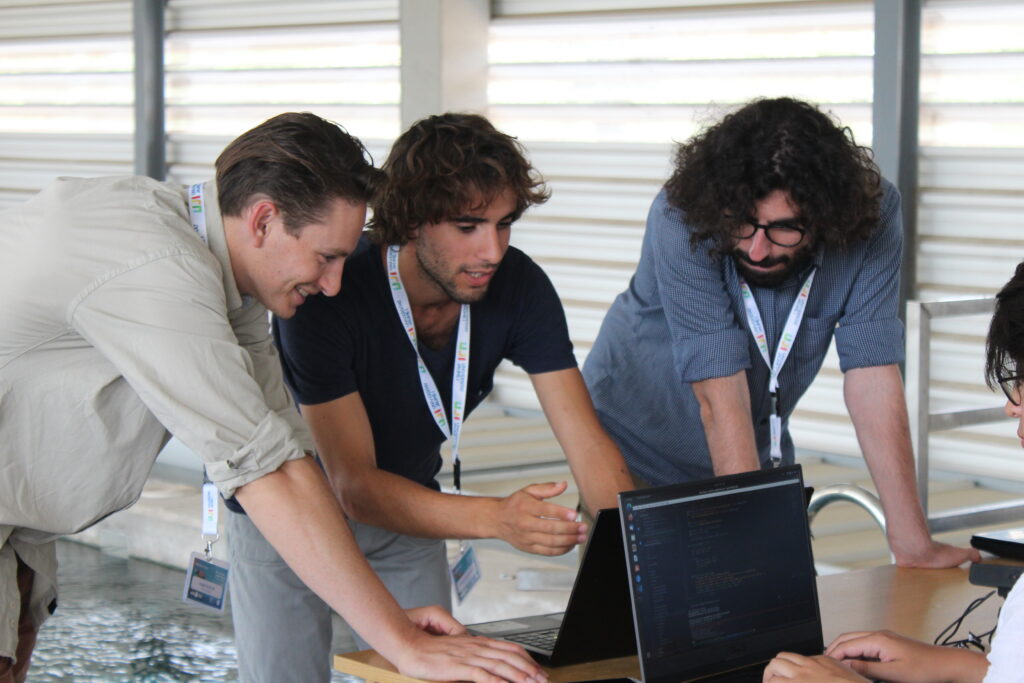 Three plenary conferences given by guest lecturers took place throughout the Symposium. Prof. Giovanni Indiveri, Director of Interuniversity Center on Integrated Systems (ISME), from the University of Genoa (Italy), gave a talk about "Marine robotics to serve society". The second talk, titled "IQUA Robotics S.L., Technologies for underwater mapping and inspection", was presented by Prof. Marc Carreras, CEO of IQUA Robotics company and professor at Girona University (Spain). The last day, Prof. Michael Beetz, head of the Institute for Artificial Intelligence, from Bremen University (Germany), presented the conference titled "Inference Methods & Cognitive Capabilities".
The following Spanish companies and institutes were also present: IQUA Robotics, Robotnik, OMRON, ROBOTTIONS, IATS-CSIC, AVRAMAR. They shared their work or research orientations and offered employment opportunities to MIR students.
The list of other significant outcomes brought by this event to the MIR participants is given below.
– MIR's local coordinators gave an overview of the past year and presented the 3 study tracks and mobilities to the 1st-year students. A Q&A session followed between the students and the coordinators.
– 2nd-year students had the opportunity to talk about their thesis topics and give an insight into their experience with the EMJMD MIR.
– 1st-year students were able to present their provisional thesis topics to participants during poster sessions, and exchange ideas with them.
– 1st-year students, organized in four groups, participated in the robotics challenge, putting into practice the algorithms they had developed in simulation during their first year in Toulon. They had to control underwater robots in the water tank to achieve a series of predefined challenges. Each group received an award highlighting a particular performance/quality of their work in terms of tele-operation, docking, re-usability engineering and teamwork.
– MIR team members held a management committee
– The event was also an opportunity to do some sightseeing in Castellón and Peñiscola, showing the attractivity of the mobility in Universitat Jaume I.