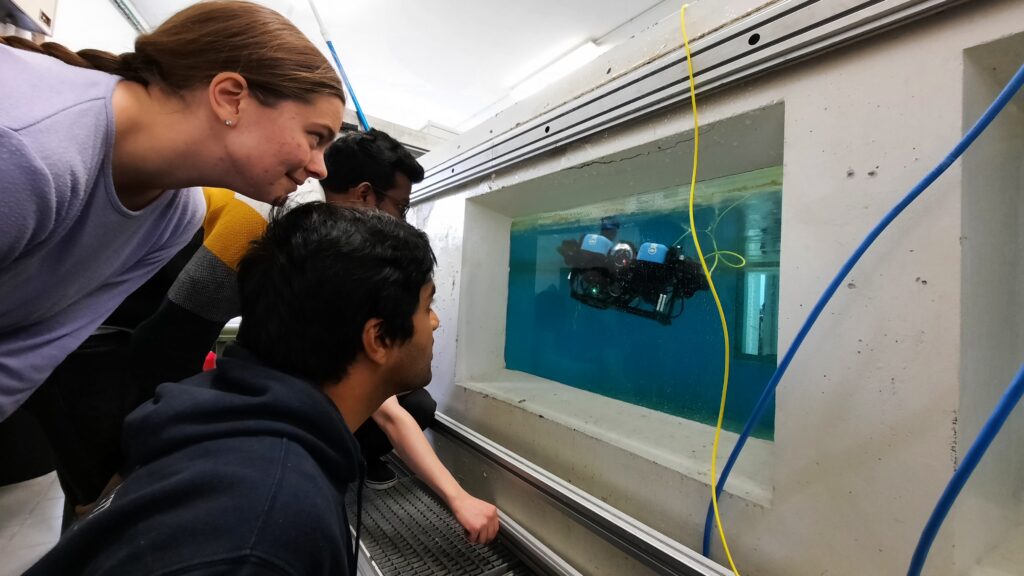 As part of the Marine Mechatronics course, during the second semester of the first year of the EMJMD MIR, the students programmed underwater robots by implementing PID-type control laws to keep them at a constant depth. Thus, they were able to test their algorithm in a real situation in the wave tank of the Seatech engineering school.
The subjects of the practical work were developed by Vincent Creuze, a research professor at the University of Montpellier, associate partner of the MIR programme.
In cooperation with Vincent Hugel, MIR Head of studies and professor, the students were supervised in sessions of 3 groups of 4 students, each group having a Blue ROV type robot with 8 thrusters.