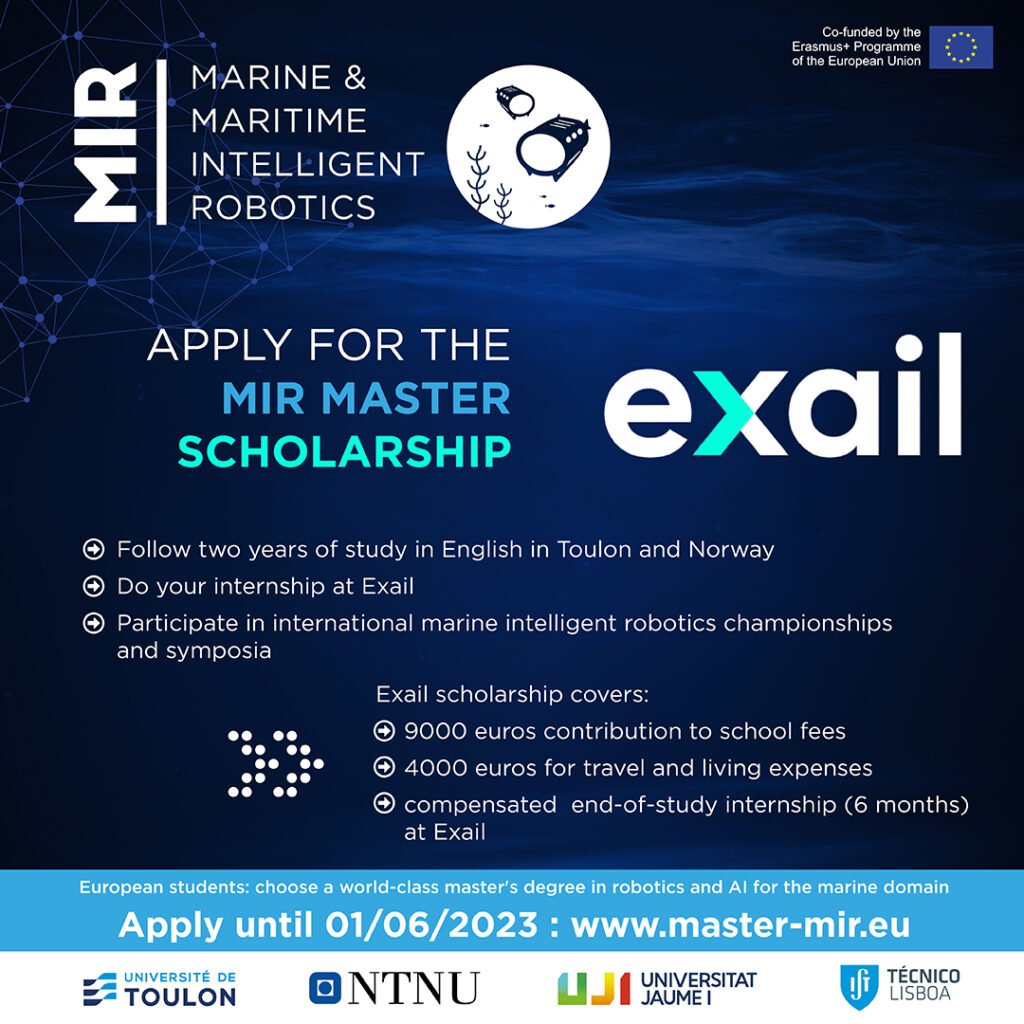 EXAIL (ex- ECA GROUP and iXblue) is offering one scholarship to a programme country student to follow the EMJMD MIR during the 2023-2025 academic years. The scholarship covers:
9000 euros MIR participation costs (« tuition fees »)
4000 euros to cover travel and living expenses
A guaranteed and compensated 6 months end-of-study internship at EXAIL
The successful candidate will:
Follow 2 years of full time study in English at the University of Toulon (UTLN) in France, during the first year and at NTNU in Norway, following study track 2: "Safe autonomous subsea operations", during the 2nd year.
Conduct their end-of-study internship at EXAIL and collaborate with the LIS or COSMER laboratories at UTLN
Participate in 2 international Marine Intelligent Robotics Championships and Symposia at two different partner universities
Online application procedure are now open until June 1st, 2023 here: APPLY
Interviews might be conducted with some candidates before the publication of results, in late June, 2023.
To know more about the eligibility criteria of the EMJMD MIR, please click here.
To get more information on the scholarship, interested candidates can contact the MIR secretary at: mir-candidate@univ-tln.fr before the deadline.